Sweetwater Car Wash is a Member of Watersavers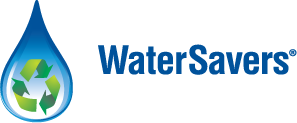 When you wash your car on pavement, the rinse water runoff – along with all the chemicals it contains – can go to storm drains that empty directly into rivers and streams. This pollution has been proven to negatively impact aquatic life and ecosystems.
As a WaterSavers® car wash we prevent water pollution by routing wash water to treatment prior to its return to the environment. Our car wash also use only 40 gallons or less of fresh water per car wash – less than the typical home washing machine.
Do your part for clean water. Wash your car at a participating WaterSavers® car wash.
Preventing Pollution, Protecting Waterways
Many people don't know that washing vehicles on pavement causes harm to local waterways.  Water entering storm drains, unlike water that enters sanitary sewers, does not undergo treatment before it is discharged. So, when cars are washed on streets, parking lots and driveways, that dirty water eventually winds up in rivers, streams and lakes. Washing one car may not seem to be a problem, but collectively car washing activity adds up to big problems for our waterways and aquatic life.
A study by the City of Federal Way (Washington) found that residential car washing led to the following being released into their storm sewer system:
190 gallons of gasoline, diesel and motor oil.
400 pounds of phosphorus and nitrogen.
60 pounds of ammonia.
2,200 pounds of surfactants.
3,000 pounds of solids.
This is the total annual release, and only for their community of 62,000 passenger cars and trucks! With more than 300 million registered passenger vehicles in North America, the enormity of the pollution problem becomes obvious.

Conserving Water
According to the U.S. Environmental Protecting Agency, the average home washing machine uses 41 gallons per load.
WaterSavers® car washes use an average of no more than 40 gallons of fresh water per car. And, all of that water is either recycled or returned to the environment cleanly.
Using a garden hose at home, you can use more than 60 gallons in as little as five minutes.
Reasons to Wash Your Car
Now that you know that professional car washes are the better environmental choice, here are some other reasons why you should wash your car regularly:
Protect your Investment. The better the condition of your vehicle, the higher the resale or trade-in value. Depending upon the vehicle, regular cleaning can equate to thousands of dollars in value. Acid rain, road salt, bird droppings and sun damage are just some of the threats to your car's condition that can be addressed by regular car care.
Take Pride and Feel Good. A clean car looks better and communicates pride. Who doesn't feel better driving a clean car?
Drive Safely. Washing regularly keeps windshields, mirrors and signal lights clean. You will see more of the road, and others will be better able to see you.
Improve fuel economy. Did you know that the cleaner your car, the less wind resistance? This means better fuel economy.
Save time and money. Your time is valuable, so don't waste it in your driveway or at the store buying supplies. Instead, visit a professional car wash and get a great wash, at the right price in just a few minutes.
It's safe for the vehicle. The world's automobile manufacturers trust professional car washes with their new vehicles – and so can you. Today's car wash technology is washing cars more safely and effectively than ever before.
Frequently Asked Questions
What is WaterSavers®?
WaterSavers® is a recognition program of the International Carwash Association® designed to help professional car washes promote their environmentally responsible business practices. Nearly 1,000 locations across the United States and Canada are enrolled in the program based on their meeting water quality and usage standards. The WaterSavers® program also aims to inform consumers that professional car washes are safer for the environment than washing a car at home and on pavement.
What are the criteria for car washes to be part of the WaterSavers® program?
WaterSavers® members must use an average of no more than 40 gallons of potable/fresh water per car in conveyor and in-bay/roll-over systems. Self-service washes must use 3 gallons of water per minute or less. This compares to the average home washing machine's use of 41 gallons of water (Source:Environmental Protection Agency WaterSense) and 63 gallons in 5 minutes or less of water flow from a 5/8" garden hose at 50 pounds of water pressure (Source: University of Idaho).
In addition, WaterSavers® washes must ensure the following:
All water discharge is routed to a water treatment facility or leech/septic field as permitted.
A backflow prevention device is installed and operable on the potable water supply.
All spray nozzles are inspected annually to ensure maximum efficiency of water used.
All water-saving devices are maintained to original or improved specifications for the conservation of water.
Spot-free reverse osmosis concentrate (a.k.a. reject) is reused in the wash process (if system is installed).
See WaterSavers® criteria below.
How is a professional car wash more environmentally friendly?
Driveway and parking lot washing can waste valuable gallons of water and pollute lakes, rivers and streams as runoff water containing harmful chemicals enters waterways through storm drains. In contrast, professional car washes manage water usage, collect and treat waste water, route remaining effluent to treatment facilities, and utilize water recycling technologies to keep cars and the environment clean at the same time. The nearly 1,000 WaterSavers® car washes across the United States and Canada are committed to meeting strict criteria to help protect the environment.
How WaterSavers® Works
To earn the WaterSavers ® designation, a car wash must:
Water Quality Criteria
Route all water discharge to a treatment facility or leech/septic field
Have a backflow prevention device installed and operable on the potable water supply
Water Conservation Criteria
For conveyorized or in-bay/roll-over washes, use an average of no more than 40 gallons of potable/fresh water per car
Use spray nozzles with maximum water efficiency and inspect the nozzles annually
For self-serve washes, maintain high-pressure wash nozzles and pump systems that use less than three gallons per minute
Keep water-saving devices at original or improved specifications
Re-use spot-free reverse osmosis concentrate ("reject") in the wash process (if such a system is installed
Each participating car wash must annually reaffirm that it is meeting the above criteria, including inspection by a licensed plumber or distributor member.